The ministries of St. John's would not be possible without the large number of lay and staff leaders who give of their time, talents, and energy.  This directory was created to identify those leaders of the various groups at St. John's so you can find out how to get involved in the life of our congregation.
"Now there are varieties of gifts, but the same Spirit; And there are varieties of service, but the same Lord; And there are varieties of activities, but it is the same God who activates them in everyone.  To each is given the manifestation of the spirit for the common good." – 1 Corinthians 12:4-6
Office Contact Information
Address: 625 East Netherwood Street in Oregon, WI  53575
Phone: 608-291-4311
Emergency Phone: 608-291-4311 (Please leave a message)
Send an email to the Church Office
Office Hours: Monday – Thursday, 8 am to 4 pm
Pastor and Staff

Vacant – Pastor

Ondra Williams – Director of Worship & Music

Laura McGoveran – Coordinator of Congregational Life

Shirley Schiffner – Financial Director


Jen Kooistra – Director of Youth, Family & Educational Ministries

David Klarich – Technical Director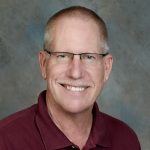 John Vogel – Building Custodian

Barb Daane – Office Clerk

Beverly Brinkman – Nursery Attendant
Member Names of Teams and Committees
Church Council
The Congregational Council is elected each year at the Annual Meeting in January. Council Members serve as representatives to the Ministry Teams and serve as leaders in our congregation.
* Members of the Executive Team
Endowment & Memorials Board
Many Reasons to Give – Many Ways to Give
There are many reasons to give. You may want to give now and experience the effects of your gift immediately. Or you may want to give so that your gift will keep on giving long after you are gone. In either case, the church provides an opportunity to fulfill your need and desire to give.
When is it a good time to give an Endowment or Memorial Gift?
When you are especially aware of God's gifts to you.
When you want to honor a special person or celebrate a special event.
When you want to memorialize a deceased family member or friend.
When you review your financial goals and plans.
When you make a will.
When you make plans for your retirement.
What is an Endowment?
The purpose of an endowment is to have a long-term impact on the church and its members. Endowments provide ongoing benefits to the church by earning a market-rate of interest while keeping the core principal intact to fund future years' needs. We have two endowments: a scholarship endowment and a long-term growth endowment.
What is a Memorial?
The purpose of memorial giving is to remember a deceased person or past event. You may choose to make a memorial gift in lieu of flowers at the time of a funeral. Or you may want to contribute a memorial gift on the birthday or death date of a family member or friend who has passed away. There is a "Memorial Wish List," generated by church leadership, that has a wide variety of ideas for gifts. If you would like a copy of the current memorial list, please fill out the brochure (available from the church office or by printing the pdf below) and return it to the church office.
What does it mean to "designate" my gift?
Designated gifts will be used for the specific purpose requested by the donor. For a "Memorial Wish List" of ideas for designated gifts, please contact the church office. If you choose not to designate, gifts will be used toward the congregation's current priorities.
How can I give to the Endowment fund?
There are many ways that you could give to help build a bridge to tomorrow. Some of the most common types of gifts are listed below.
Gifts of Cash
Cash is most commonly given to the Endowment fund due to the simplicity and ease of giving.
Gifts of Stocks & Bonds
A gift of long-term securities entitles you to an income tax deduction for the full market value of the securities as of the date of your gift. You are not liable for the capital gains tax you would incur if you sold the securities.
Gifts of Real Estate
You may give real property in any location to the Endowment Fund. If you've owned the property for one year or longer, the fair market value is deductible, no capital gains taxes are payable on appreciation and the property is removed from your taxable estate. Donations of a personal residence, ranch, or farm are welcome, and you can retain use of them through your lifetime.
Gifts through a Personal Will
In your will, you may decide to bequeath a percentage of your estate, a specific amount, or what remains after bequests to other beneficiaries are made. Bequests can be cash, securities, real property, or other personal property.
Gifts of Life Insurance
You may designate the endowment fund as the beneficiary of your life insurance policy.
I want to give. What do I do next?
Please visit the "Giving" option from the main navigation menu above.
Members are:
Ministry Teams
Ministry Teams coordinate the ministries of St. John's. Each team has a chairperson who convenes and chairs the meetings, and a council representative who serves as a liaison between council and team.
Communications Ministry Team
Bob Lindmeier, chair and council rep
Barbara Newhouse, council rep
Laura McGoveran, staff liaison
Congregational Life Ministry Team
Laura McGoveran, chair & staff liaison
Lori DuPuis, secretary
Suzan Johnson
Barb Carter
Education Ministry Teams
The Education Ministry Teams of St. John's were established to work alongside the Director of Youth, Family, and Education Ministries to create faith-filled learning experiences for all ages.
Adult Education
If you have any questions, or are interested in Adult Education, please contact Maureen Braatz.
Confirmation
If you have any questions, or are interested in Confirmation, please contact Jen Kooistra.
Pastor's Monday Bible Study
If you have any questions, or are interested in Pastor's Monday Bible Study, please contact Laura McGoveran.
Scholarship Team
The Scholarship Committee of St. John's was established to acknowledge one or more graduating high school students who exhibit academic excellence, faithful membership, and excellent service to St. John's and the greater community. It is a hope of the congregation that youth develop a strong ethic of service while being an active member of St. John's and embrace service as a way of life in their future endeavors.
Award recipients must be accepted by a college or university and be recommended by a St. John's member (non-family) who is familiar with the applicant's record of service. The 2018 Scholarship Recipients were Sam Immenschuh, Hanna Christensen, Katie Reisdorf, and Karina Sande.  These young women were awarded the scholarship and their names were added to a plaque listing all of St. John's previous scholarship recipients. The plaque can be found on the hallway wall outside of Friendship Hall.  If you have any questions about our Scholarship Team, please contact Joanne Gladden.
Sunday School
At St. John's we believe that young people are vital members of our community.  Just like adults, children and youth need opportunities to worship, grow in faith, enjoy fellowship, and reach out in service to others.  Because we know how important parents and other caring adults are to the faith development of young people, our programs emphasize building relationships between faithful and capable adults and growing in faith together.  If you have questions or need more information about how to get involved, please contact Jen Kooistra, Director of Youth, Family and Education Ministries.
Vacation Bible School
If you have any questions, or are interested in Vacation Bible School, please contact Jen Kooistra.
Members are:
Lara Day, chair
Hillary Carr
Taya Christensen
Jen Kooistra, staff liaison
Building Improvement Team
Kevin Oppermann
Aaron Johnson
George Jolivette
Laura Nott
Karen Kreul
Rachel Berens-VanHeest
Finance Ministry Team
Mark W. Peterson, council liaison
Cal Gilbertson, council liaison
Jon Fishwild
George Jolivette, property
Ann Starr
Barbara Newhouse, council liaison
Diana Peterson, Endowment & Memorials Board
Shirley Schiffner, staff liaison
Veterans Ministry Team
Joanne Gladden, chair
Cal Gilbertson, council rep
Alan Lukazewski
Sally Mueller
Property Ministry Team
George Jolivette, chair
John Vogel, staff liaison
John Carter
David Klarich
Dan Cobb
Jan Rockwell
Chris Staveness
Care for Creation Team
Bob Lindmeier, council liaison
Alan Lukazewski, council liaison
Rona Lukazewski
Family Ministry Team
Jen Kooistra, staff liaison, chair
Carol Wichmann
Linda Immenschuh
Susan Kosharek
Youth Ministry Team
Ryan Anderson, council liaison
Jen Kooistra, staff liaison, chair
Carol Wichmann
Stewardship Team
Catherine Stang, council liaison
Pastor
Evangelism Team
Ryan Anderson, council liaison
Laura Nott
Beth Berg
Pastor
Other Teams & Committees
TEAMS THAT REPORT DIRECTLY TO THE COUNCIL
2020 Audit Team
St. John's audit is an internal and confidential review of financial actions of the church. The audit provides a reasonable assurance that good stewardship is being used in handling and accounting for the funds and other assets of our church.
The financial reports are reviewed on a monthly basis. Following the end of the year's reporting, an annual audit report is created and sent to the Council. You do not need financial expertise to join this team, just a willingness to serve!
Nominating Team
The Nominating Committee is a team of three to four people, led by the Council Vice President. The team is chosen each year at the Annual Meeting.
This is a great group to join if you only have a limited amount of time, since it only meets once or twice each fall. At the meeting, the group creates a list of names of members who would be good candidates for Church Council. The list is then divided among the group, and each member calls their part of the list to discuss Council membership.
Members are:
COMMUNICATIONS
Announcement Bulletin & Newsletter – Barb Daane or Laura McGoveran
Annual Report – Laura McGoveran
Calendar Submissions – Laura McGoveran
Room Requests/Reservations – Laura McGoveran
Social Media – Sheryl Lindmeier
Website Developer – Sheryl Lindmeier
CONGREGATIONAL LIFE
Advent by Candlelight – Maureen Braatz
Birthday Greeting Callers – Royce Kreul, coordinator
Care Callers – Rose Lehnherr, co-chair or Barbara Newhouse, council rep
Church Chow & How – John Carter
Funeral Committee – Bonnie Gilbertson, co-chair or Sharon Christensen, co-chair
New Member Fellowship – Congregational Life Team – Laura McGoveran, chair
Prayer Chain – Rose Lehnherr or Fern Binger
Salad Luncheon – Bonnie Gilbertson
Welcoming Ministry – Congregational Life Team – Laura McGoveran, chair
EDUCATION
Adult Education – Maureen Braatz
Confirmation – Jen Kooistra
Pastor's Monday Bible Study – Pastor
Scholarship Team
Joanne Gladden
Barbara Newhouse
Ryan Anderson
Barb Carter
Sunday School – Jen Kooistra
Vacation Bible School – Jen Kooistra
MISSIONS
Blood Drive – Jeff Fischer
Fish Fry – Rob Schmidt
Habitat for Humanity – Cal & Bonnie Gilbertson
Helping Hands Fund – Pastor
Oregon-Brooklyn Food Pantry – Sally Bertelson, St. John's Rep
Lutheran World Relief Quilters – Barb Christensen or Marlys Nettesheim
Neighbors in Need of Assistance (NINA) – Pastor
Skaalen Home – Karen Gipp, co-rep & Ann Benedict, co-rep
PROPERTY
Garden and Landscape – John Carter, coordinator
The goal and mission of the Garden and Landscape Team is to enhance, beautify and improve the functionality of St. John's Property.
The group works as a Ministry Team with direction from the Property Team. If you are interested in joingin the planning team, please contact any of the members: Barb Stock, Barb Christensen, Sue Johnson, Sue England and John Carter. Don't have time to join the team? You can still help out by serving as the Gardener of the Week each summer, caring for our flowers and plantings.
Here are some of the team's recent efforts:
In late spring, a row of six trees was planted on the South Lawn to create a back-up to the ash trees lining the driveway.
The West boundary was updated with 19 trees removed and the creation of a berm that was placed along this area.  The berm serves multi-purposes. One as a tool to channel water towards retention area. Second, a raised visual border to help shield our traffic from the view of our neighbors' back yards.  With resources from the Skinner Memorial and assistance from the neighbors, more than 60 trees and shrubs were planted along the berm.
Flower Bed Volunteers
Suzan Johnson, scheduling
Barb Hanna
RELATIONAL GROUPS
Women of St. John's
The Women of St. John's are ready for another busy year within the church. Did you know that ALL women who are confirmed members of St. John's are also members of the Women of St. John's?
The congregation is aware of the Salad Luncheon and Smorgasbord, but 48 women have also chosen to participate as a member of Altar Guild, a circle, or a Bible Study. These monthly meetings include a short business session, a Bible study, refreshments, and great fellowship. Other opportunities to become involved include serving funeral luncheons, making quilts for Lutheran world relief or knitting prayer shawls.
These activities are open to ALL Women of St. John's. Don't think you need to wait for a personal invitation to "join" a group. Just check the church calendar and give the meeting hostess or chairperson a call if you would like to visit. A small booklet is available at the Welcome center with group schedules and contact information. Visiting a small group meeting is a great way to get to know more of your St. John's family.
Be sure to read about the Women's activities in the annual report that will be available in mid-January You may be surprised at all the accomplishments by the Women of St. John's.
Members are:
Karen Gipp, chair
Barb Hanna, council liaison
Women's Bible Study – Laura Dewey
*LWR Quilters
We are a group of about 14 ladies, most of whom come every Wednesday morning from 8:15 to 11 am meeting in the lower level of the church to make quilts for Lutheran World Relief.  The group was able to send 152 quilts to LWR on the train last October.  We only meet during the school year, taking the summer off.
We make the quilts 60" by 80" so each layer is cut to size before they are layered.  This process makes for a speedy assembly and lots of trimmings. We have ladies assemble quilts, sew quilts, and tie them at the end. We also take a break partway through the morning to enjoy some coffee, treats, and fellowship with one another.
Please feel free to join us  – even if it is for a morning or two – as we enjoy assembling quilts, recycling materials and caring about others who are in need. These are great months to try to volunteer, as several quilters are also "snowbirds" and we struggle to keep the gals who tie the quilts busy. We would love to have you join us as we spread God's love all around the world in these quilts!
Women's Circle Leaders
Many of the Women of St. John's choose to join a circle. Each circle has their own meeting schedule, and at each meeting they discuss their business, have a devotional time, and enjoy some fellowship time. If you are interested in joining a circle, contact the leader of the circle. You can also pick up a women's handbook in the office from Karen Moser.
Martha Circle – Karen Gipp
Priscilla Bible Study – Julie Jenkins
Ruth Circle – Barbara Newhouse
Sarah Circle – Barb Christensen
Worship
Did you know that it takes 50 – 60 people to plan, organize, and participate in worship each week?  Here are some areas you can get involved in.
Altar Guild – Sandra Linstroth, chair
Prepare the chancel and its furnishings for worship, including setting the table for Communion and changing the paraments, among other tasks. For more information, contact Sandra Linstroth, chair.
Baptism Scheduling – Laura McGoveran
Chancel Choir – Ondra Williams, director
Chime Choir – Ondra Williams, director
Funeral Scheduling – Church Office
Soulvation Praise Band – Ondra Williams, leader
Special Music – Ondra Williams, coordinator
Wedding Scheduling – Laura McGoveran
Worship Assistants – Laura McGoveran
If you would like to participate in worship, please get in touch with the contact person, or sign up on the volunteer board in the gathering area (it will be monitored weekly).
YOUTH MINISTRY
High School Activities – Jen Kooistra
Sugar Creek Bible Camp – Jen Kooistra
FORWARD IN FAITH CAPITAL CAMPAIGN
Campaign Coordinator – Jeff Rosnow
Campaign Auditor – Tracy Massey
Campaign Follow-Up Secretary – Shirley Schiffner
Our Larger Church Body
South-Central Synod of Wisconsin, ELCA
Evangelical Lutheran Church in America
Women of the ELCA On-Line Magazine
Mistakes or omissions?  Please let us know!