St. John's supports a number of missions and missionaries, both financially and through the efforts and talents of our members. If you are interested in supporting any of these missions or missionaries, please contact the church office or any of the contact people listed in the Leadership Directory (available at the Welcome Center).
LUTHERAN WORLD RELIEF (LWR) DONATIONS – JULY 2022
Each fall Lutheran churches in southern Wisconsin join together to load railroad boxcars with supplies for LWR. We are asking the congregation for help making School and Personal Care kits. Please keep others in mind as you are out shopping this summer. A collection basket and supply lists are in the Gathering Area. We will be collecting items until the end of August. Thank you.
LWR School Kits
Imagine having to choose between a meal or purchasing a notebook. Pencils and paper can help write a positive future.
Kits made last year went to Peru, Syria, and Jordan.
• 70-sheet notebooks of ruled paper, wide or college ruled
• blunt scissors
• 30-centimeter rulers (or centimeters on one side & inches on the other)
• pencil sharpeners
• unsharpened pencils
• black or blue ballpoint pens (no gel ink)
• 2 ½ inch erasers
• boxes of 16 or 24 crayons
LWR Personal Care Kits
LWR Personal Care Kits are shared with people who have lost everything from a natural disaster or violence.
Kits made last year went to Syria.
• Light-weight bath towel (Maximum 52 x 27 inches), dark color preferred
• bath-size bars of soap, 4-5 oz. (in  original wrapping)
• adult size toothbrush (in original wrapping or multi pack)
• sturdy combs (no picks or fine toothed)
• metal nail clippers
LWR Quilting Materials
As you clean out closets and cupboards, keep St. John's Quilters in mind. Donations of large pieces of fabric, sheets, mattress pads, blankets and thread are always appreciated.

SWANSON UPDATE – May 2022
Ed and Melissa have been in Mexico for about a month now. Ed is in the middle of doing many small tasks (like updating fire extinguishers) in all of our facilities. He has also been asked to research and purchase a new Branch vehicle. Melissa is transitioning out of her temporary Personnel position into another temporary position as Acting Mitla Center Administrator. Pray for more clarity on our roles in the future and for our need for administrators to oversee both of our Oaxaca facilities starting late June.
(A full update letter is posted at St. John's, on the bulletin board in the Gathering Area.)



SWANSON UPDATE – April 2022
Ed and Melissa reached full support and went back to work on March 14! Melissa is working as the Acting Personnel Director through May. Ed is the Mexico Branch Projects Coordinator. They have tickets to return to Mexico on April 19. Ed will do hands-on projects while there. What exactly he will be doing is still being worked out. They are glad to have a complete ministry partner team as they support the work of Bible translation in Mexico.
Ed and Melissa Swanson
Wycliffe Bible Translators

OUR MISSIONS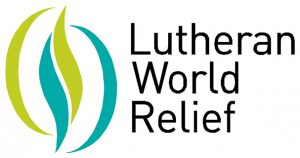 Lutheran World Relief is a ministry of US Lutherans, serving communities living in poverty overseas. In 2012, LWR provided $14.9 million in goods and assistance to improve harvests, health and education to 7,827,163 people in 35 countries around the world. St. John's is proud to be able to send quilts and kits prepared by our congregation each year.

Every day, blood donors help patients of all ages: accident and burn victims, heart surgery and organ transplant patients, and those battling cancer. In fact, every two seconds, someone in the U.S. needs blood.
The NINA Emergency Fund assists families in the Oregon-Brooklyn School district who have children under 18 with funding for rent and utilities in emergency situations. The fund collects donations from individuals and organizations in the Oregon-Brooklyn community and disburses over $25,000 in assistance each year. This program is administered by Joe Sullivan, Oregon's social worker through the statewide "Joining Forces for Families" program, which is a service of the Dane County Department of Human Services.


The first home to be built with Habitat For Humanity in this area was in Brooklyn in 1987-1988. After building that home, the people involved decided to join forces with the group that had been formed in Madison, and it became Habitat For Humanity – Dane County.

The Helping Hands Fund, administered by St. John's, is an emergency fund for individuals and families who live in the Oregon-Brooklyn school district. The fund is supported by donations from St. John's members, other area churches, and individuals in the community.

The Food Pantry is run by the Oregon/Brooklyn Food Pantry, not the Village of Oregon, and is located at 107 North Alpine Pkwy in Oregon, WI. Anyone living within the Oregon/Brooklyn School District is eligible to use the Food Pantry. The Pantry is intended to supplement its client's food needs, rather than be the sole provider.  Donations of non-perishable, not-expired foods are always welcome; you can drop them off in the cart near the coat closet. St. John's youth has begun helping to deliver these donations each month.