St. John's supports a number of missions and missionaries, both financially and through the efforts and talents of our members. If you are interested in supporting any of these missions or missionaries, please contact the church office or any of the contact people listed in the Leadership Directory (available at the Welcome Center).
MISSIONARY UPDATES
SWANSON UPDATE – March 2023
Ed and Melissa are adjusting to the much warmer climate and higher elevations of Mitla, Oaxaca, in Mexico. Please pray that the roof replacement project will move along at a faster pace. About 25 small office spaces, 14 apartments and 2 other utility areas are without roofs. The rainy season starts in June, but often there is a surprise rainstorm in March!
Ed is finalizing diagrams of existing buildings as he walks around the Center observing wiring, plumbing and gas lines. He's also drawing up plans for current smaller projects and larger projects to be done in the future. Melissa is diligently working on the setup, testing and roll out of a new online reservation system for our guest housing.
Prayer Request for the Week of March 25
Pray that a few smaller projects can get done. Melissa might help with signage at our entrance. Melissa will finalize the Center housing manual, print it, and place it in all 36 apartments at the Center. Melissa hopes to re-furnish the translation resource library to make it more like a modern library (or internet cafe) so that our linguists have a better environment to work when they are at the Center. Pray for Ed as he supervises our employees to restore the apartments once the roofs are in place (such as wiring, new ceilings and light fixtures). Pray for us as we begin to prioritize these projects so that everything is all in place before the Branch Conference begins in early June.
Prayer Request for the Week of March 19
Pray for good interaction with our Director and the Mitla Center Administrator. In January, our supervisor, the Director of Facilities, suddenly stepped out of this position to focus more on his Bible translation project and health issues. So we currently have no supervisor. Pray for a new supervisor and pray for clarity on what future projects we can be working on remotely upon our return to Wisconsin this summer. Once decided, pray for focus on doing the research needed on site in Mexico so that we can carry such future projects forward the rest of this year.
Prayer Request for the Week of March 12
Pray for Ed as he helps prepare a new exhibition room in our Oaxaca City office. This will be a sort of museum for visitors so that they can better understand the history of Bible translation work, which began in Mexico in the 1940s. He will build a glass display case, cover the windows, repair the floor, help with lighting, etc. Melissa is already working on writing descriptions of each item (such as how old typewriters and recording devices were used for Bible translation in the early years). Pray for the whole exhibition center committee, for unity of thought and creative ideas as we join them in putting this room together.

SWANSON UPDATE – February 2023
Ed and Melissa are off to Mexico! Ed arrived on February 8 to help with a big project involving the replacement of asbestos roofs on many of our facilities at the translation center in Mitla. Melissa will arrive on February 22. Melissa's main focus will be to roll out a new online reservation system to better manage 44 guest apartments in Mexico. Prayers appreciated for good use of our time while in Mexico (for about 2-3 months) serving those who are more intimately involved in translating God's Word into the remaining 60 or so languages.
Ed and Melissa Swanson
Wycliffe Bible Translators
Serving with the people of Mexico

SWANSON UPDATE – January 2023
JANUARY BRIEF UPDATE – Ed and Melissa enjoyed having the whole family gathered in Wisconsin for an early Christmas celebration (photo attached). In spite of sickness, a blizzard, and subzero weather, we still had good family time and lots of food. Melissa has begun learning to draw on an Ipad in order to add drawings to our Mexico Branch literacy illustration catalog for books. Otherwise, both are preparing for projects to be done upon arrival in Mexico (late February).

SWANSON UPDATE – December 2022
Ed and Melissa spent time in Kansas near Thanksgiving. It was good to participate in a Missions Fair, eat a feast with Melissa's brothers, and catch the energy focused around Kansas Jayhawk's football program this year. Back in Wisconsin, we are making progress on our research and project plans for Mexico. We plan to travel to Mexico in late February and return in late April to Phoenix meet our first grandchild. Ed is walking much better these days and was able to put a little venison in the freezer!

SWANSON UPDATE – October 2022
We thank God for Ed's new bionic hip! Every day his muscles get stronger, but he still has a ways to go. Please pray for continued healing and strength. Pray also as we get back to our remote assignments, that we can contribute to the Bible translation task in Mexico in ways that are truly helpful and take the load off of those who are living and working there year-round. We are enjoying the Fall colors in Wisconsin and resting in God's abundant blessings!

SWANSON UPDATE – August 2022
Ed and Melissa continue sharing full-time hours serving the Mexico Branch remotely from Wisconsin. They are amazed at how much interaction they can have with their co-workers on a weekly basis from afar. Pray this month for Melissa as she trains in an experienced administrator into the job of Mitla Center Administrator. Ed is mostly involved in creating digital floor plans of each facility based on photos and dimensions he has collected. This has already proved to be very helpful for working from a distance and planning new projects. As they work in ministry roles, they ask you to pray that they won't lose their focus and remember that this is God's work. They want to remember that their labor is in vain unless God builds it! (Ps. 127:1).
Ed & Melissa Swanson
Wycliffe Bible Translators
Serving with the people of Mexico

SWANSON UPDATE – May 2022
Ed and Melissa have been in Mexico for about a month now. Ed is in the middle of doing many small tasks (like updating fire extinguishers) in all of our facilities. He has also been asked to research and purchase a new Branch vehicle. Melissa is transitioning out of her temporary Personnel position into another temporary position as Acting Mitla Center Administrator. Pray for more clarity on our roles in the future and for our need for administrators to oversee both of our Oaxaca facilities starting late June.
(A full update letter is posted at St. John's, on the bulletin board in the Gathering Area.)



SWANSON UPDATE – April 2022
Ed and Melissa reached full support and went back to work on March 14! Melissa is working as the Acting Personnel Director through May. Ed is the Mexico Branch Projects Coordinator. They have tickets to return to Mexico on April 19. Ed will do hands-on projects while there. What exactly he will be doing is still being worked out. They are glad to have a complete ministry partner team as they support the work of Bible translation in Mexico.
Ed and Melissa Swanson
Wycliffe Bible Translators

OUR MISSIONS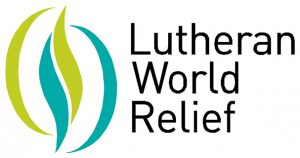 Lutheran World Relief is a ministry of US Lutherans, serving communities living in poverty overseas. In 2012, LWR provided $14.9 million in goods and assistance to improve harvests, health and education to 7,827,163 people in 35 countries around the world. St. John's is proud to be able to send quilts and kits prepared by our congregation each year.

Every day, blood donors help patients of all ages: accident and burn victims, heart surgery and organ transplant patients, and those battling cancer. In fact, every two seconds, someone in the U.S. needs blood.
The NINA Emergency Fund assists families in the Oregon-Brooklyn School district who have children under 18 with funding for rent and utilities in emergency situations. The fund collects donations from individuals and organizations in the Oregon-Brooklyn community and disburses over $25,000 in assistance each year. This program is administered by Joe Sullivan, Oregon's social worker through the statewide "Joining Forces for Families" program, which is a service of the Dane County Department of Human Services.


The first home to be built with Habitat For Humanity in this area was in Brooklyn in 1987-1988. After building that home, the people involved decided to join forces with the group that had been formed in Madison, and it became Habitat For Humanity – Dane County.

The Helping Hands Fund, administered by St. John's, is an emergency fund for individuals and families who live in the Oregon-Brooklyn school district. The fund is supported by donations from St. John's members, other area churches, and individuals in the community.

The Food Pantry is run by the Oregon/Brooklyn Food Pantry, not the Village of Oregon, and is located at 107 North Alpine Pkwy in Oregon, WI. Anyone living within the Oregon/Brooklyn School District is eligible to use the Food Pantry. The Pantry is intended to supplement its client's food needs, rather than be the sole provider.  Donations of non-perishable, not-expired foods are always welcome; you can drop them off in the cart near the coat closet. St. John's youth has begun helping to deliver these donations each month.