You are always welcome here at St. John's,
and we'll make you feel right at home.
We hope to see you soon!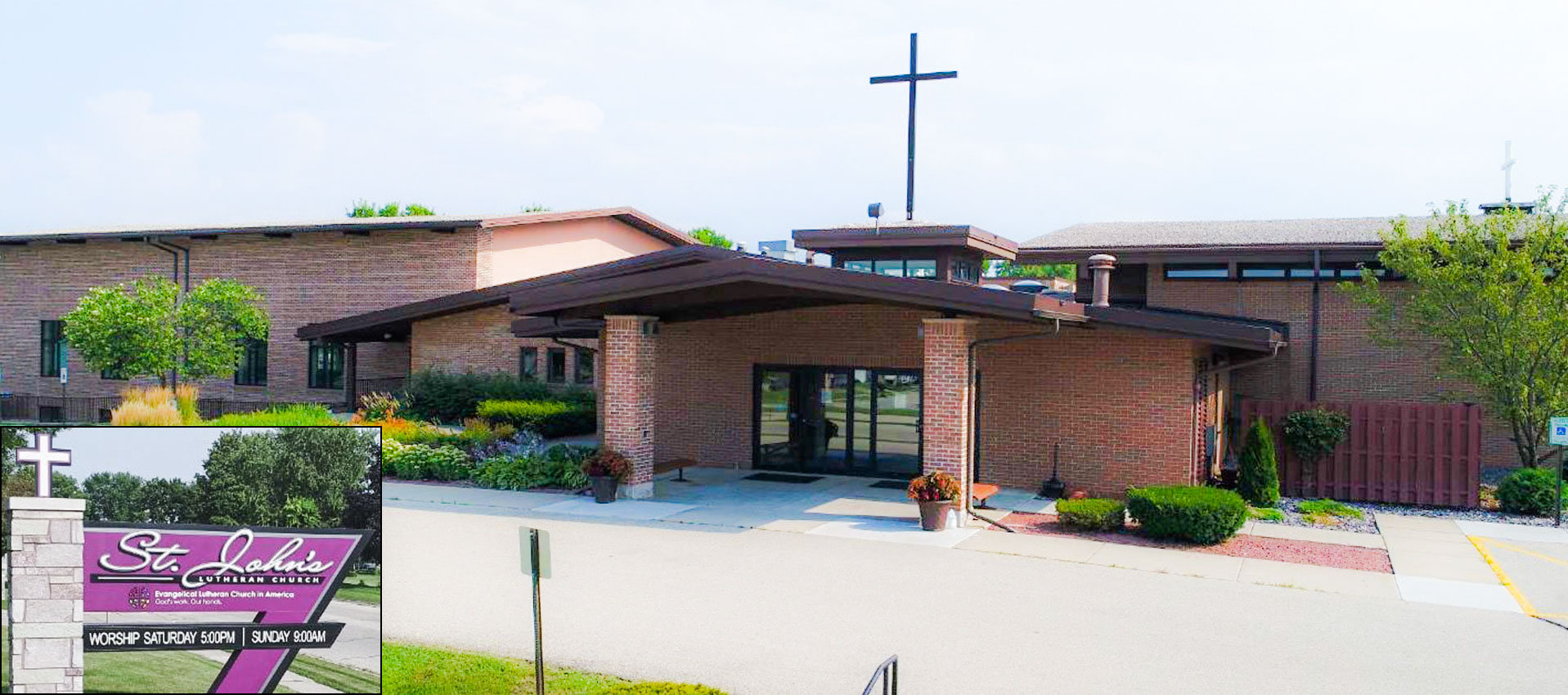 St. John's Lutheran Church
625 East Netherwood Street
Oregon, WI 53575
608.291.4311
 We're easy to find – go East on Netherwood from Walgreens, and we're about a mile up the hill on the left.
[spacer height="5px"]
OUR WORSHIP SERVICES ARE:
Saturdays at 5:00pm
Traditional ELCA Lutheran Worship Service
Hymns led by our Spirit Singer(s)
Special music is also performed by Ondra Williams on Piano (our Worship Leader) or by other Congregation Member(s)[spacer height="20px"]
Sundays at 8:30am
Traditional ELCA Lutheran Worship Service
Hymns led by our Chancel Choir
Special music is also performed by Ondra Williams on Piano (our Worship Leader) or by our Chancel Choir, Chime Choir, or by other Congregation Member(s)
[spacer height="20px"]
Sundays at 10:30am
Contemporary ELCA Lutheran Worship Service
Today's Christian Music led by our Praise Band, Soulvation
Special music is also performed by Ondra Williams on Piano (our Worship Leader) or by other Congregation Member(s)