Please Join Us on Sundays for OUTDOOR FAMILY SUNDAY SCHOOL @ 8:30 A.M. and OUTDOOR or ONLINE WORSHIP @ 9:00 A.M.  Everyone is Welcome!


SUNDAY WORSHIP SERVICES:
9:00 A.M.:  IN-PERSON OUTDOOR WORSHIP SERVICE in the BACK PARKING LOT
9:00 A.M.:  ONLINE WORSHIP SERVICE (also available to watch later)
8:30 A.M.: On SUNDAYS before Outdoor Worship.  We meet AROUND the BACK YARD FIRE PIT.
IN-PERSON OUTDOOR WORSHIP SERVICE:
For all outdoor services, face masks are required. If you do not have a mask, one will be provided for you. We also encourage you to maintain social distancing. Join us in the parking lot in back of the church. You can choose to sit anywhere.
Please bring:
a mask if you have one
your own communion elements for picnic communion
your own lawn chairs or blankets
Of course, outdoor services are weather dependent – we will monitor the forecasts. If it appears that we have to cancel, we will post that in our Weekly Announcements Email as well as on our Facebook Public Page & Our Facebook Group Page.
ONLINE WORSHIP SERVICE: 
Online livestream worship services will still premier via Youtube at 9:00 a.m.  If you are unable to attend the Outdoor Worship, or in the case of bad weather, please join us for our  online version.  An announcement will be made each week on Facebook with the link to the YouTube version.  You may also watch the online service again at any time after 9:00 a.m.

This Week's Online Worship Service – Sunday 9/27/20 @ 9:00 A.M.:
Watch more Online Worship Services.
Office Phone Number:
Emergency Phone Number (please leave a message):
Office Hours:
Monday through Thursday 8 am to 4 pm
Worship Times & Styles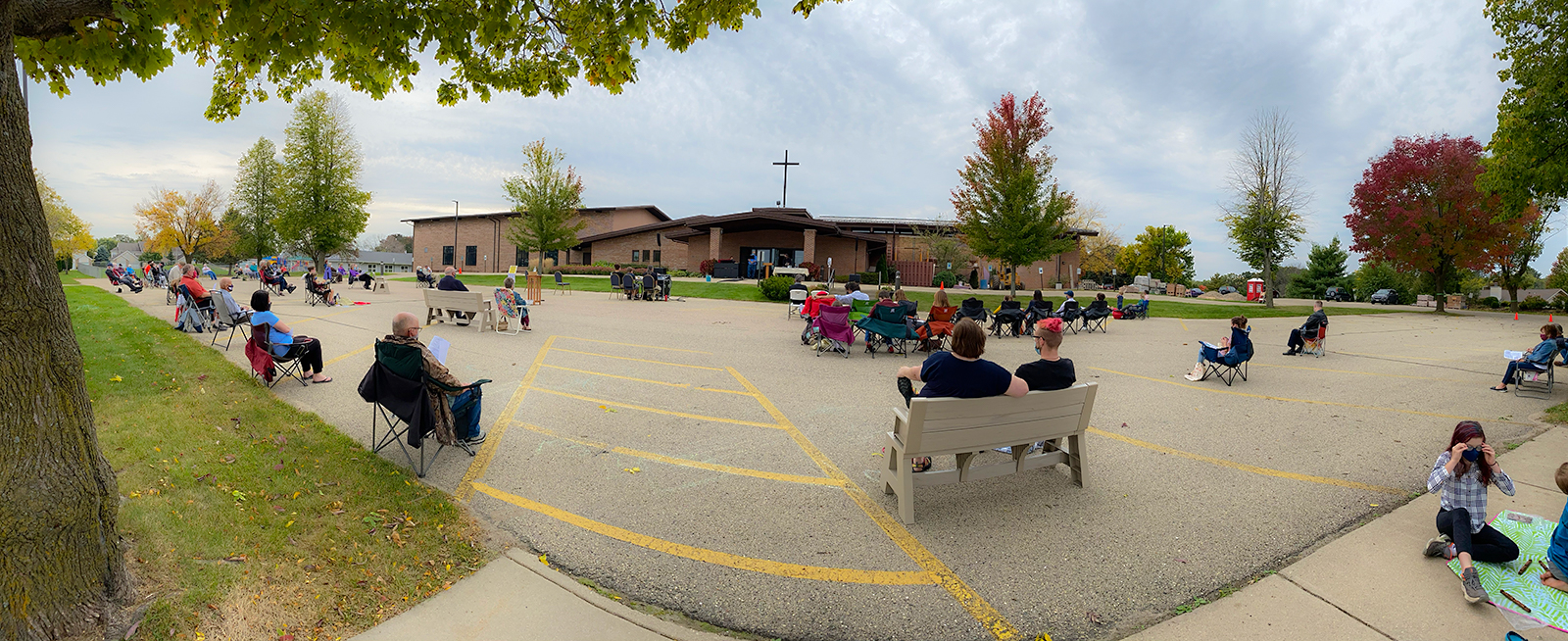 Due to COVID and the redesign of our new sanctuary, we are currently not holding worship services inside the church.  Instead, we are holding two other types of worship services.  One weekly service is being held in person throughout the parking lot behind the church, and one weekly service is being held Online on YouTube.  They are both held on Sundays at 9:00 AM.  
Read more about Our Worship Services
Family Sunday School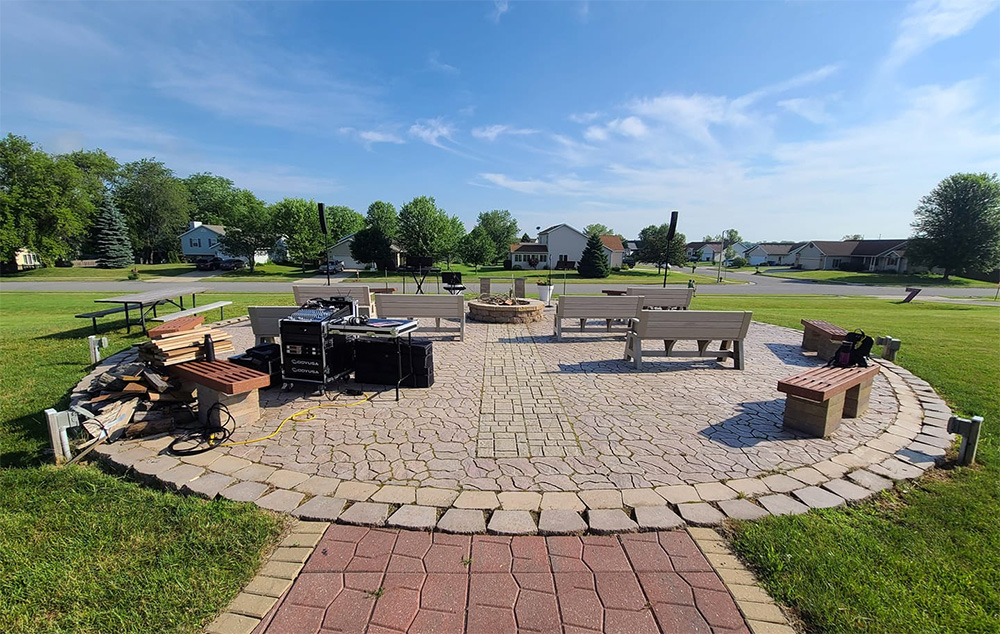 Family Sunday School – Pandemic Style – is now in Session!
We will meet at the fire pit (outside) at 8:30am, whenever there is 9am outdoor worship. Family Sunday School may include songs, activities, noisy offering (so bring your change), prayers, etc. Family Sunday School will end before the service begins and children will be given an activity that they can do during worship.
If you have questions about Sunday School, please contact Jen Kooistra, Director of Education, Youth and Family Ministries.
Communion

In Holy Communion, we are reminded of the ultimate sacrifice Jesus gave to us: Himself. In this meal, we receive Christ's body and blood through the elements of bread and wine (or grape juice) for the forgiveness of sins. All baptized Christians are invited to come forward to receive Holy Communion, including children.  If you or your children do not wish to receive communion, we will gladly offer a blessing. Communion is offered by both red wine, in the first cup, and clear grape juice, in the second cup. The regular wafers are certified nut-free. Gluten-free wafers are available with the presiding pastor; please ask as you approach the server.
Want to Know More?
If you are interested in learning more about our congregation or how to become a member, please call the church office at 608-291-4311 or send us an email.  We also encourage you to visit the Welcome Center near the entrance to the sanctuary.
Our Staff

Laura McGoveran – Coordinator for Congregational Life
Ondra Williams – Director of Worship and Music
Jen Kooistra – Director of Youth, Family and Education Ministries
Shirley Schiffner – Financial Director
David Klarich – Technical Director
John Vogel – Building and Grounds Superintendent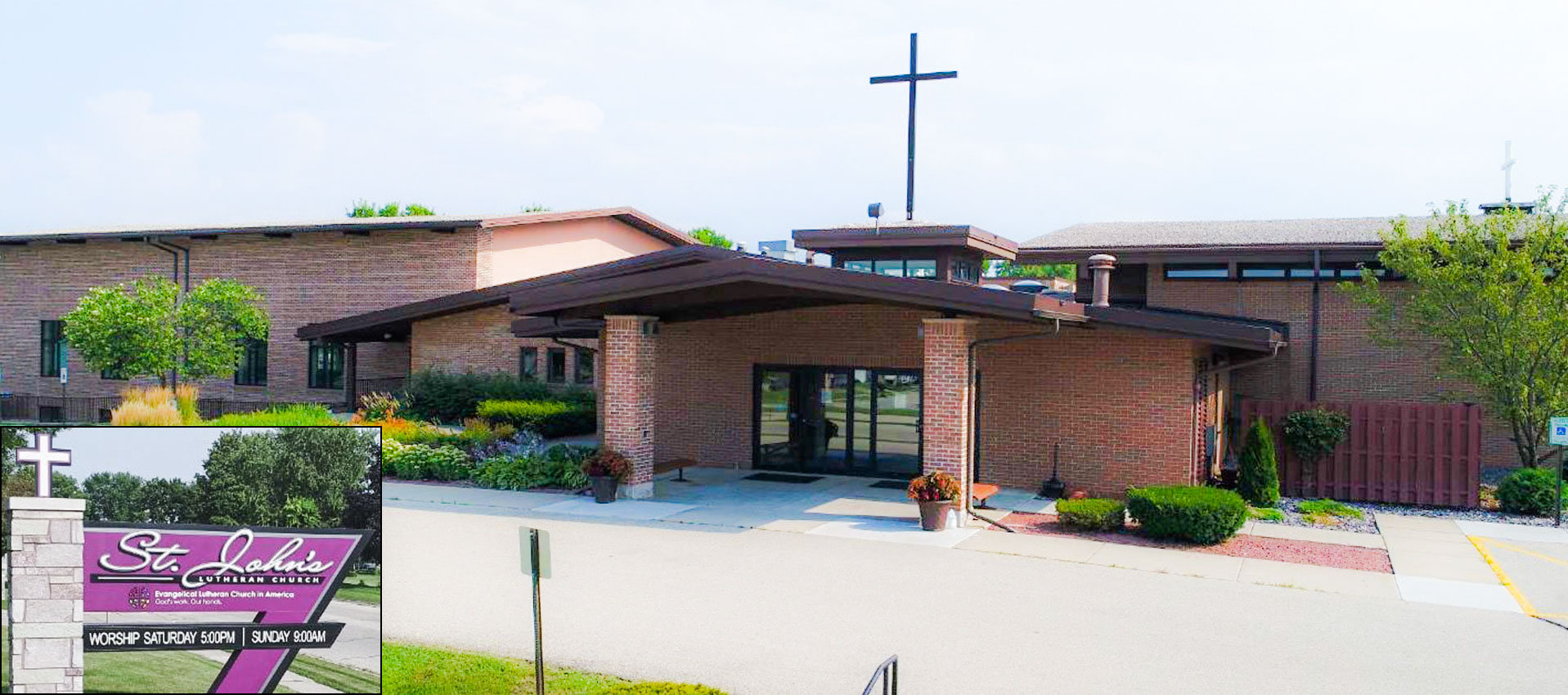 Remember, Whoever you are. However you come.
There is always a place for you at St. John's.