Any of St. John's staff may be reached at the Office phone number 608-291-4311.  Please leave a message if you don't get an answer.

Laura McGoveran
Coordinator for Congregational Life
Originally from the Eau Claire area, Laura grew up in Ardmore, Oklahoma, returning to Wisconsin in 1996. Laura has worked at several churches, most recently in DeForest, Wisconsin, where she currently lives. Laura is married to Rydell, and they have 4 children, Lisa, Joe, Julie and Sarah, and 4 grandchildren. Laura loves to be with family, quilting, reading and gardening – there never seems to be enough time!


Ondra Williams
Director of Worship & Music
Ondra Williams, a native of Clinton, Wisconsin, is an accomplished pianist and vocal coach who has taught and performed throughout the midwest. Ms. Williams holds a Master of Music in Collaborative Piano from Bowling Green State University in Ohio and a Bachelor of Arts in Music from the University of Wisconsin – Eau Claire. She has played for venues such as Valleyfair! Amusement Park in Shakopee, Minnesota; Noble Fool Theatricals of Chicago, Illinois; One Voice Youth Choir of Glen Ellyn, Illinois; Bowling Green Children's Chorus of Ohio; and has served as an adjunct faculty member at the College of DuPage in Glen Ellyn, Illinois. In 2011 she served as the pianist in the stage orchestra onboard the Celebrity Summit cruiseliner.
At age thirteen Ondra started accompanying the choir at her home church, Jefferson Prairie Lutheran in Poplar Grove, Illinois. She currently serves as the Director of Music and Worship at St. John's. Ondra enjoys visiting coffee shops, walking her dog, traveling, swimming, collecting foreign coins, bicycling, and playing board games and cards.
Rejoice in the Lord always, again I will say, rejoice.  – Philippians 4:4


Shirley Schiffner

Financial Director
Shirley Schiffner has been the Financial Director since 2011 after retiring from the Oregon School District. Some of the duties she performs are paying bills, staff payroll, budgeting, and recording congregational offerings. Her pride and joy are her eight grandchildren. She enjoys reading, cross-stitching, cabin time and watching/listening to Wisconsin sporting events.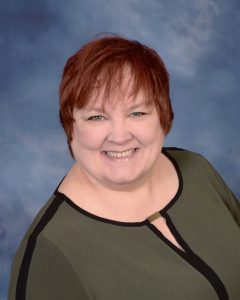 Jen Kooistra
Director of Youth, Family and Education Ministries
Jen Kooistra serves as the Director of Youth, Family, and Education Ministries. Her passion in those areas began when Jen was a high school student who served as a delegate to the Constituting Convention of the ELCA. She subsequently became involved in LYO in the La Crosse Area Synod. She received her teaching license from Gustavus Adolophus College. Many summers were spent on staff at Sugar Creek Bible Camp. Through her work at Prince of Peace Lutheran Church in La Crescent, MN and ELC in Mount Horeb, WI, Jen found her true calling in empowering parents to be central to the faith formation of their children, fostering cross+generation relationships to pass on important stories of faith, and connecting high school youth with other faith-filled youth across the synod.


David Klarich
Technical Director

Barb Daane
Office Assistant

Beverly Brinkman
Nursery Attendant

Chris Staveness
Custodial Superintendent